The Princeton Friends School admissions process is designed to allow us to get to know you and your child as deeply and completely as we can in a short time. It is a multi-step process, requiring:
An online application that asks questions about your child and your family.
A teacher recommendation from the current school year; a personal recommendation from an adult who knows your child well; and, for children applying for first grade and above, a school transcript. These documents are mailed or emailed to the school directly.
A casual playgroup or interview with your child and a parent interview.
A half- or full-day school visit, for children entering first grade and up only.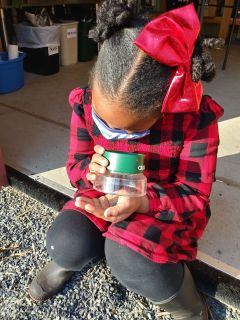 SUBMIT AN APPLICATION
Please begin by going to the online application. You will be asked to create an account for your family that will allow you to submit one or multiple applications. As we receive recommendations, and as you complete the interviews and visits, your progress will be noted on your account.
While the priority deadline for admissions has passed, we continue to accept applications. We would be happy to discuss our admissions process and a timeline with you. We encourage you to contact the admissions office at admissions@princetonfriends.org or (609) 683-1194 x13.
Hard copy applications and recommendation forms are available upon request.
"I've learned how to strongly state opinions on difficult topics while still being respectful. I've overcome many academic struggles, like how to study effectively for a test, write more efficient vocabulary sentences, take good margin notes in literature, and write a strong essay for a timed quiz…I've learned to accept humility and ask for help."

- Kai Amali Clarke James
PFS Class of 2014