Princeton Friends School offers an engaging and empowering work community for people who are passionate about Quaker and progressive education, professional growth, collaboration, and seeing the potential in people and situations. We post our job openings here as well as through the New Jersey Association of Independent Schools, NEMNET, and Friends Council on Education.
EQUAL EMPLOYMENT OPPORTUNITY POLICY STATEMENT:
Princeton Friends School (PFS), in recognition of its values and responsibility to its employees, prospective employees, parents, and students, is committed to equality of opportunity and a workplace free of discrimination and harassment. Under this Policy, forms of employment discrimination or harassment based upon the following protected categories are prohibited and will not be tolerated -- race, creed, color, national origin, nationality, ancestry, age, sex/gender (including pregnancy), marital status, civil union status, domestic partnership status, familial status, religion, affectional or sexual orientation, gender identity or expression, atypical cellular or blood trait, genetic information, veteran status, or disability.
This policy applies to the areas of recruitment, hiring, promotion, compensation, benefits, and termination.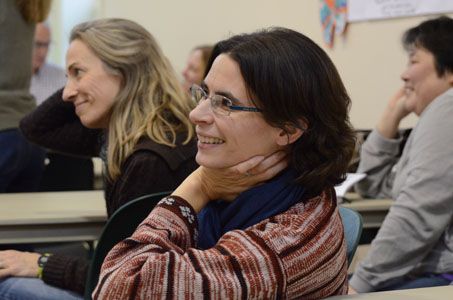 TOP 10 REASONS TO WORK AT PFS
Terrific students who enjoy learning and engage with peers and faculty
A kind, caring, and thoughtful community
Reflective learning
Community outreach
Beautiful campus
Creative freedom
Progressive approach
Collaborative, inspiring, and respectful colleagues
Quaker to the core
The ability to grow as teachers and individuals by having the freedom to teach what we are passionate about and to pass on that passion and interest to our students.
Current Openings
Reporting to the Head of School, the Data Systems Specialist is responsible for updating and maintaining
the School's information system databases and website.
Princeton Friends School, a small, progressive PK-8th grade, Quaker school located in Princeton, NJ, seeks substitute teachers for all grade levels. The successful candidate should enjoy working with children; be reliable; possess strong classroom management and communication skills. Experience with teaching children is preferred.