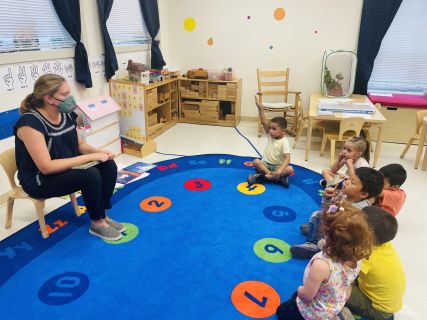 For children in preschool and Kindergarten, Princeton Friends School offers a full-day program called the Beginning School. Built on friendship and exploration, the PFS Beginning School is a gentle way for our youngest students to appreciate the joys of community and inquiry.
Following the informal motto "Kindness is our daily gift," a day in the PFS Beginning School is centered on activities that use both mind and heart. Children are engaged in hands-on, play-based activities to foster social, emotional, and intellectual growth. Beginning School academics and "specials" -- offered in age-appropriate doses and with multi-sensory curricula -- include reading, writing, mathematics, Mandarin Chinese, Spanish, music, art, yoga, library, Central Study, science, and physical education. Children are with two full-time teachers for the entire school day.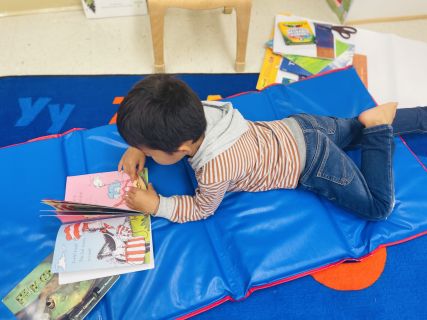 Central to the day of a PFS B Schooler is plenty of time for unstructured exploration in a calm and relaxed atmosphere. The preschool and Kindergarteners take full advantage of the PFS playgrounds and fields, as well as the surrounding woods. As is the case throughout the course of a PFS education, we believe in giving children both the room and the time to grow.